Territorial Markets
Resilient, local markets rooted in self-sufficiency
OVERVIEW
Territorial markets lie at the heart of the peasant economy. They serve as intricate and interconnected webs — comprising smallholder farmers, traders, transporters, processors, and cooperatives —  working together to feed the majority of the worlds people. They stand as a testament to the plurality, diversity, and resilience inherent in localised agroecological systems, deeply intertwined with the cultures and knowledge systems of their surrounding communities. As these markets are rooted in self-sufficiency, they possess the remarkable ability to not only weather shocks and uncertainties but also to build and distribute it's wealth more locally.
TERRITORIAL MARKETS DIALOGUE SUMMARIES
During the COVID pandemic, we saw long supply chains fail spectacularly, yet governments continued to pour money into propping them up. In early 2023, we organised a series of Territorial Markets dialogues, with participants from Latin America, Turtle Island, and Asia, to explore diverse experiences, from local to national scales. The intention was to identify barriers hindering the successful functioning of independent supply networks, and determine what measures could make them more effective. The dialogues were a crucial step in better understanding how territorial markets can contribute to food systems transformation, particularly in advancing agroecology, food sovereignty and human rights.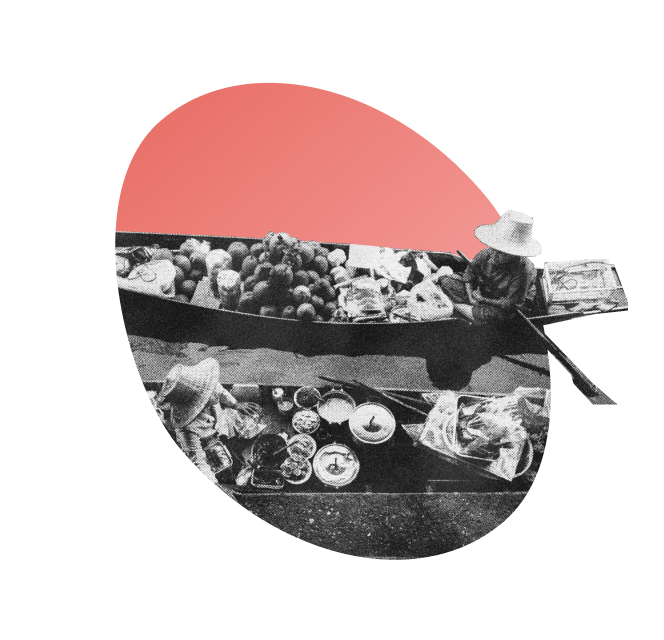 Publications
US, Canada and Indigenous Territories Dialogue
Territorial Markets and Food Systems Transformation
Advancing Agroecology, Food Sovereignty and Human Rights
South and South East Asia Dialogue
Territorial Markets and Food Systems Transformation
Advancing Agroecology, Food Sovereignty and Human Rights
Diálogo en América Latina
Mercados territoriales y transformación de los sistemas alimentarios
Avances en Agroecología, Aoberanía Alimentaria y Derechos Humanos